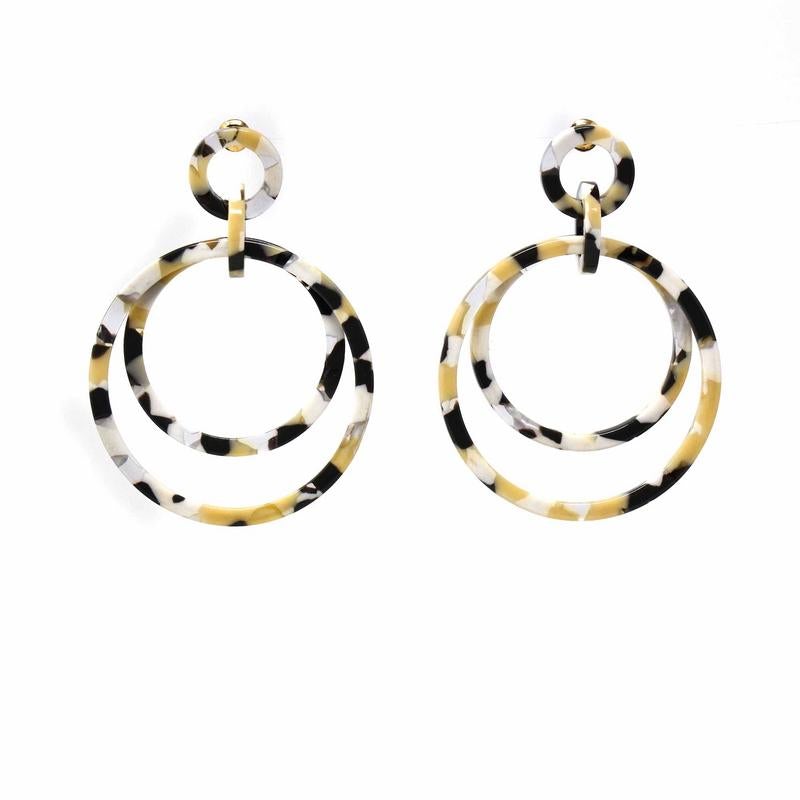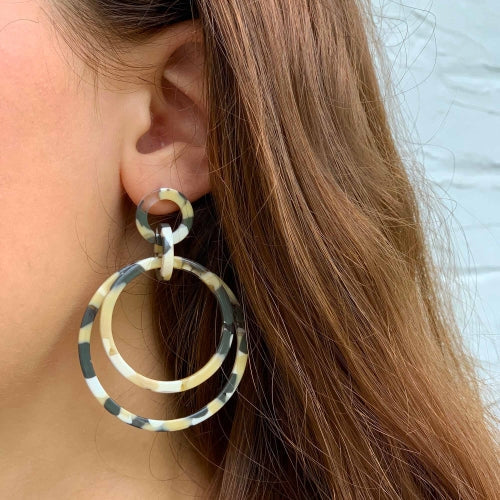 Tortoiseshell hoop earrings
Simple hoops of gold, black and grey multi-coloured acetate. 
The organisation that makes these earrings rescues exploited women and girls in Asia, offering holistic care programs providing vocational training, healthcare, shelter, counselling and education grants for women and their children.
These earrings are sourced through fair trade.
Hooks: stainless steel
Length: 6 cm
Width: 4.5 cm
These earrings are handcrafted in Asia and are
Fair trade
Handcrafted by women