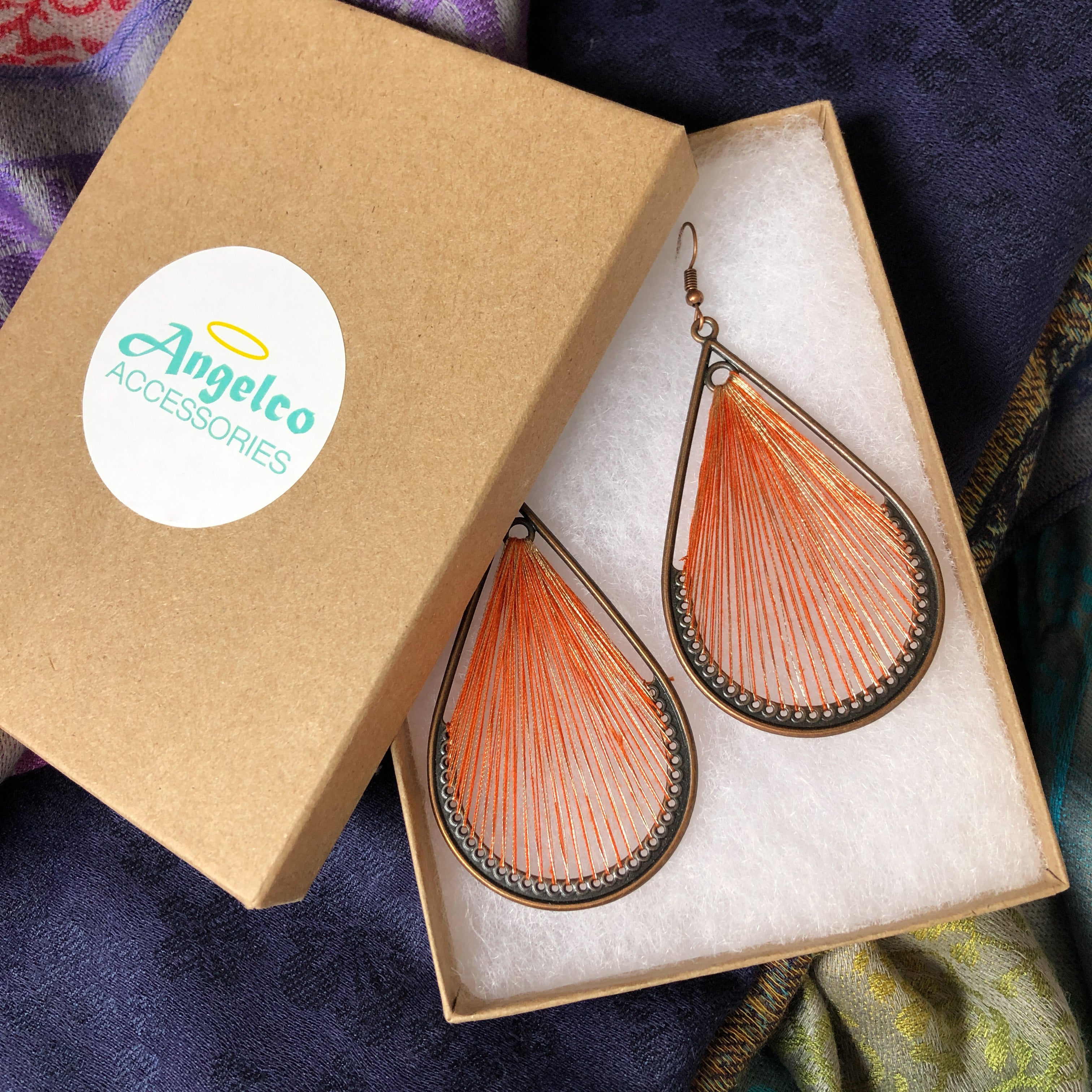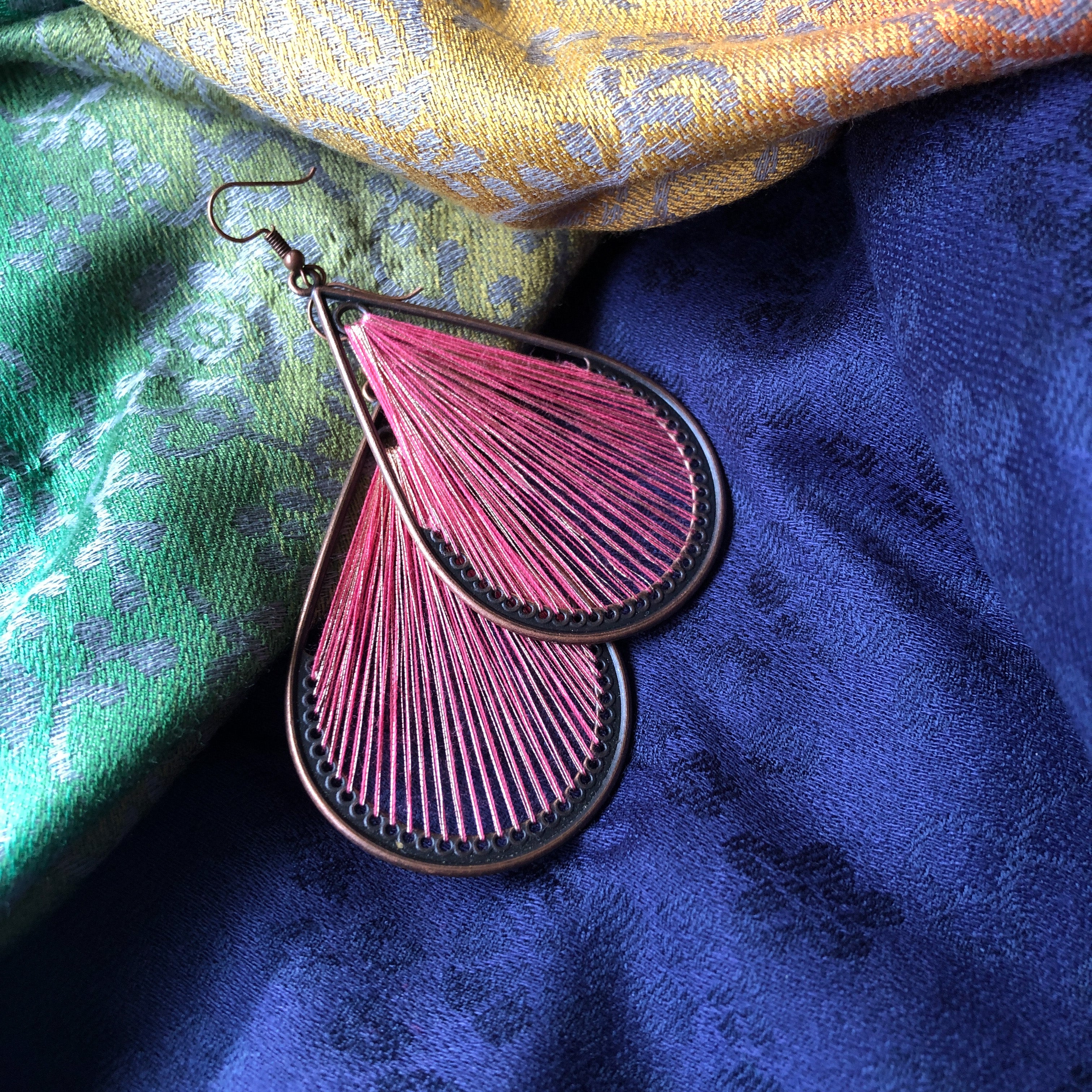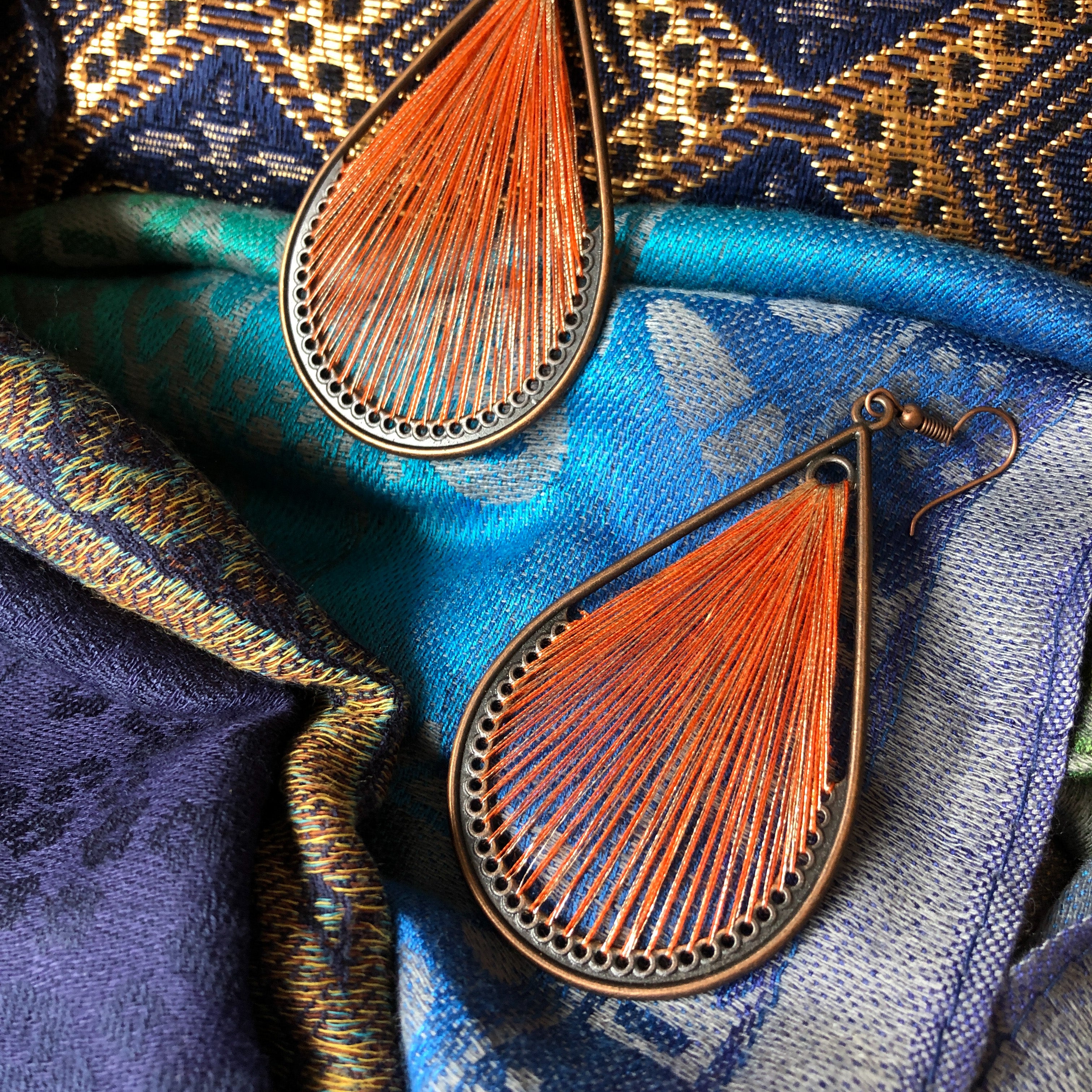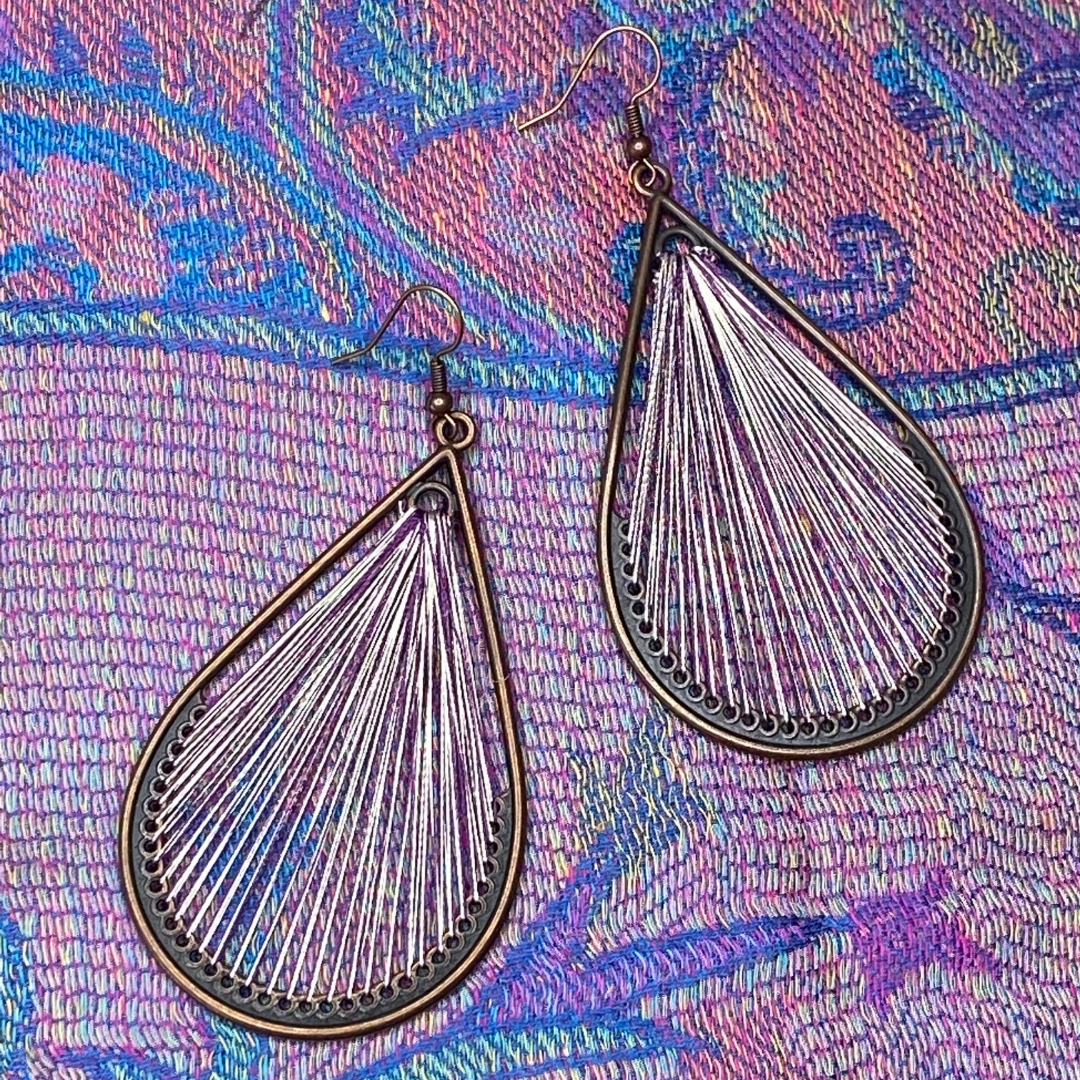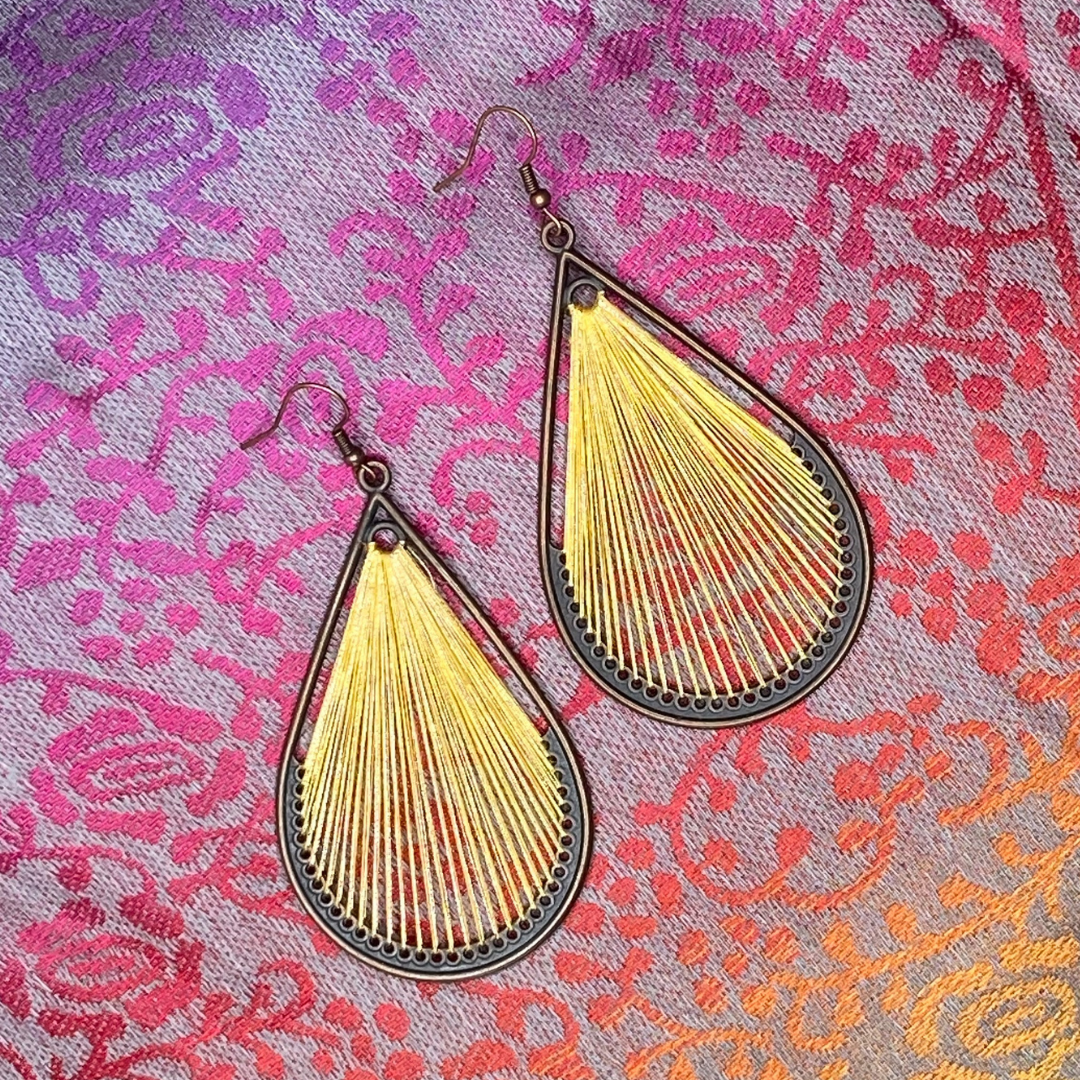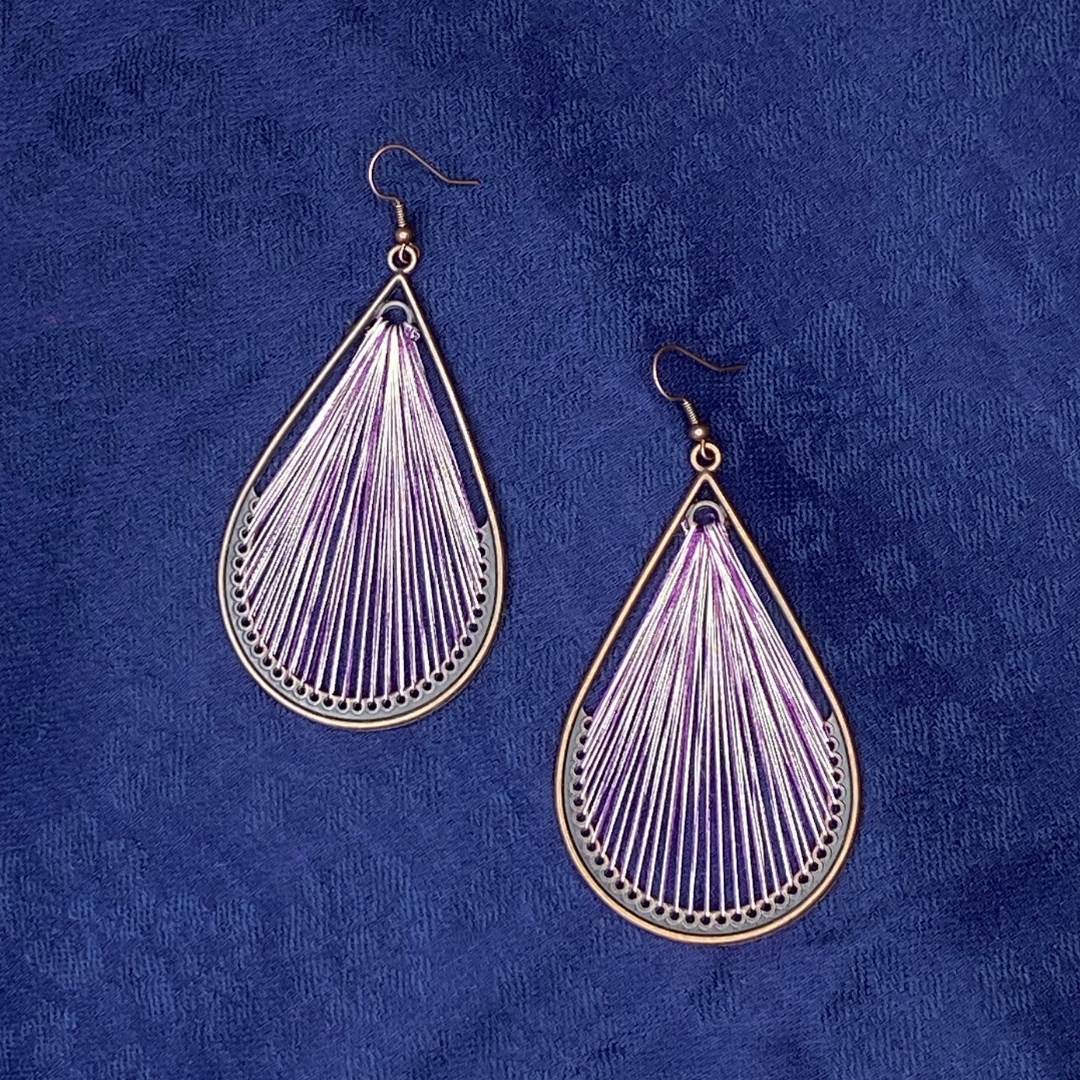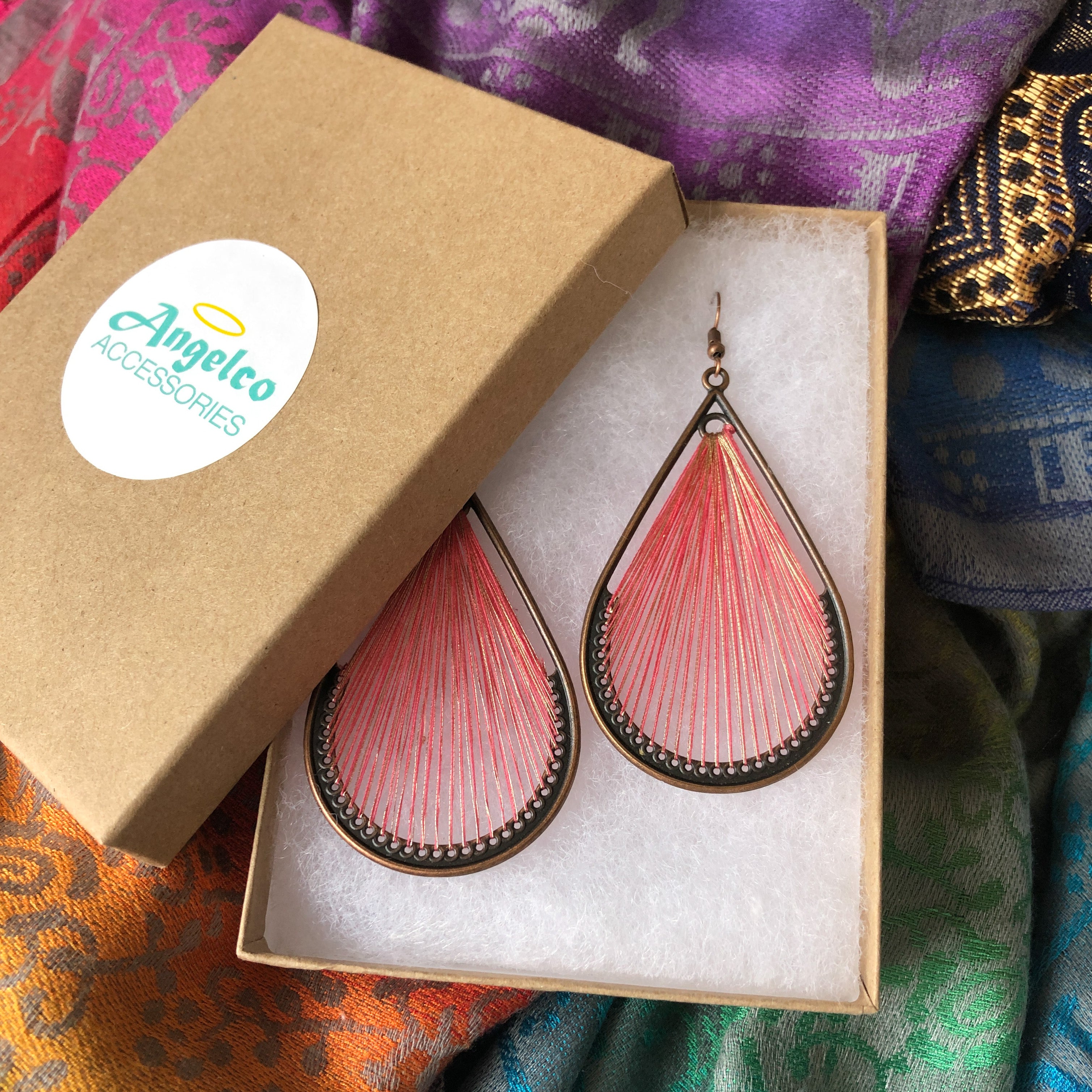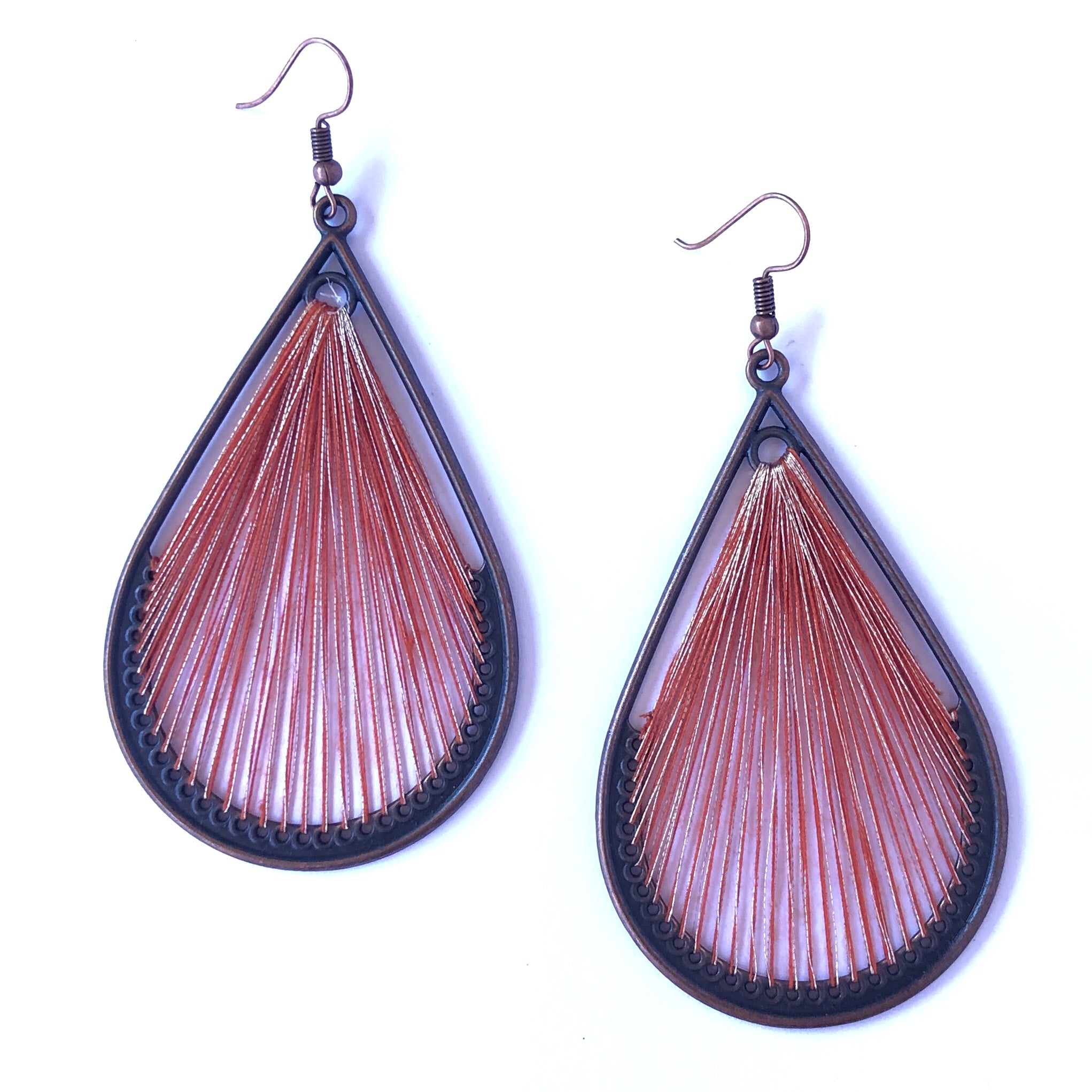 Teardrop straight weave earrings - 4 colours available
These earrings are handwoven with silk embroidery threads in a straight pattern. Two colours of thread are woven within an antique bronze coloured frame creating a beautiful pattern that shows different detail as the light hits the sheen of the silk.
Materials: stainless steel, silk embroidery thread
Length (including hook): 9 cm
Width: 4.5 cm
2 colours to choose from: blush or coral
These earrings are handmade in Australia.