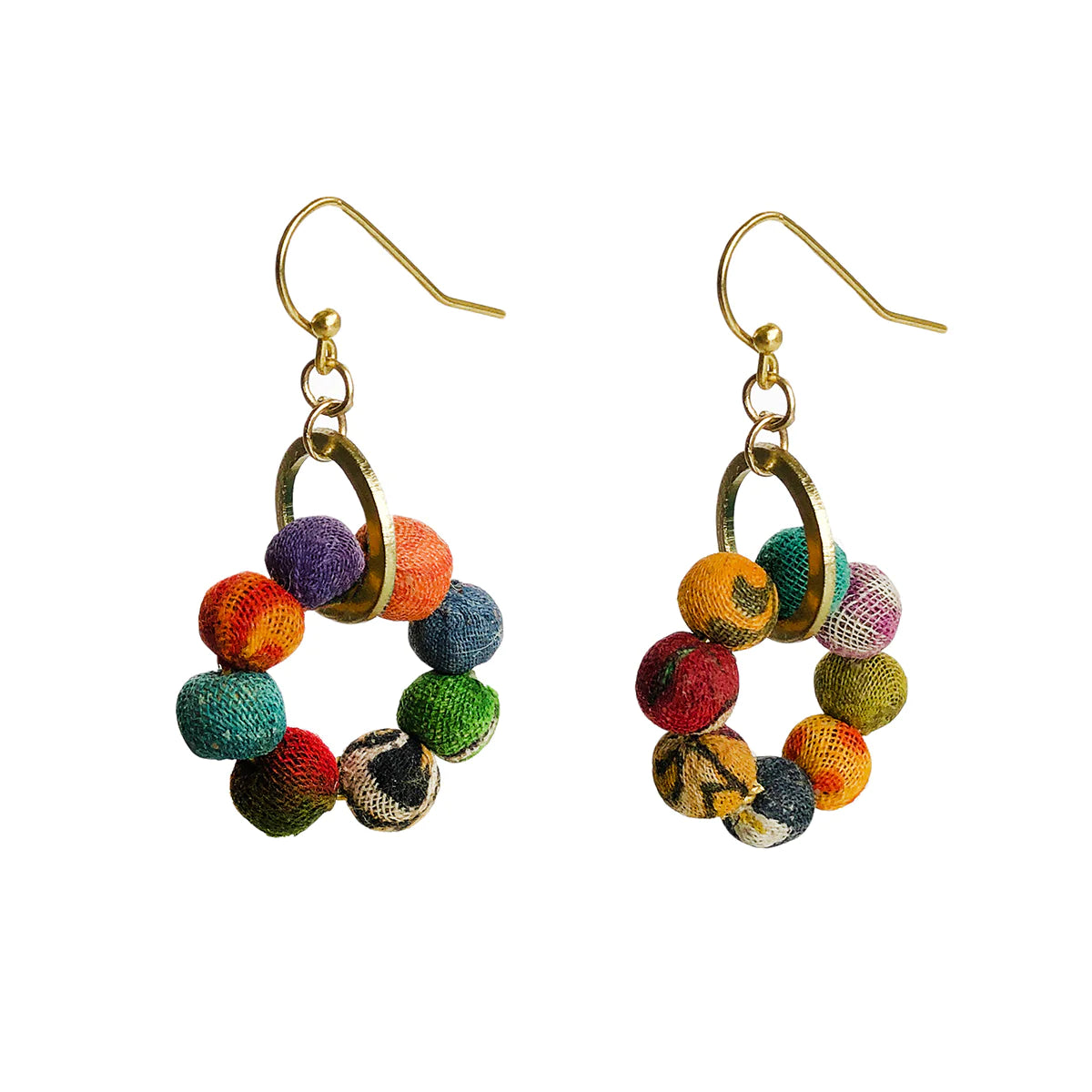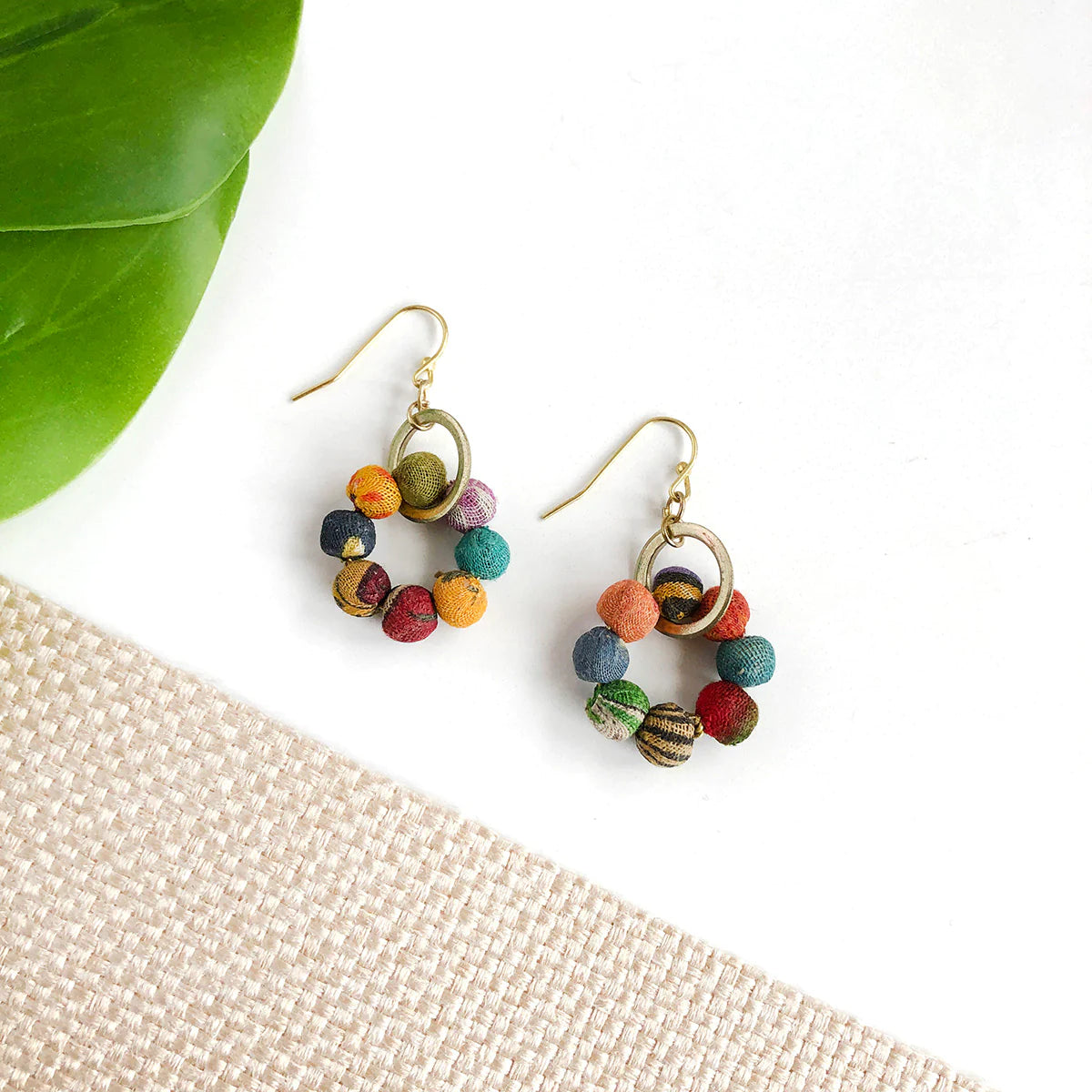 Elevate your jewellery collection with these gorgeous dainty earrings featuring a circle of colourful kantha beads looped through a small single gold hoop and hanging on french hooks.
These earrings are the epitome of elegance, combining fine craftsmanship with vibrant colours to create a stunning accessory.
The gold hoop adds a touch of sophistication to the earrings, while the french hooks ensure they are easy to wear and comfortable all day long. The colourful kantha beads are unique and will add a pop of colour to any outfit, making these earrings perfect for dressing up or adding a touch of vibrancy to your everyday wear.
Whether you're treating yourself or gifting them to a loved one, these earrings are sure to become a cherished and treasured accessory. Don't miss out on the chance to own these beautiful dainty earrings and make a statement with your style.
These kantha beads are created by artisans who carve the beads from scrap wood from a local furniture factory and then cover them with repurposed Kantha and Sari fabric. Every bead is unique.
Hooks: nickel and lead free
Length: 4 cm
Width: 2.5 cm
Made in India, these earrings are:
Handcrafted by women artisans
Sustainable
Fair trade
Funding Community Development