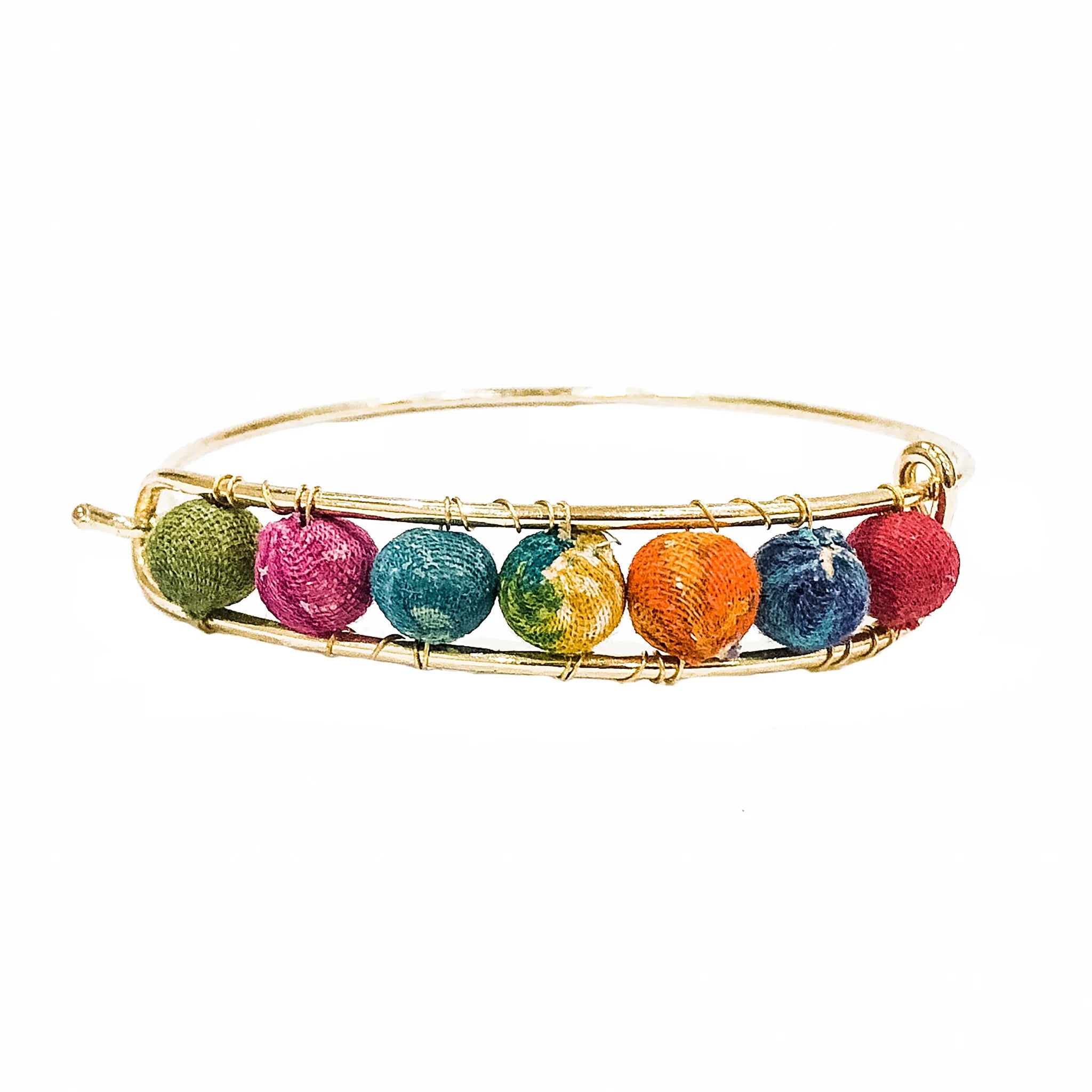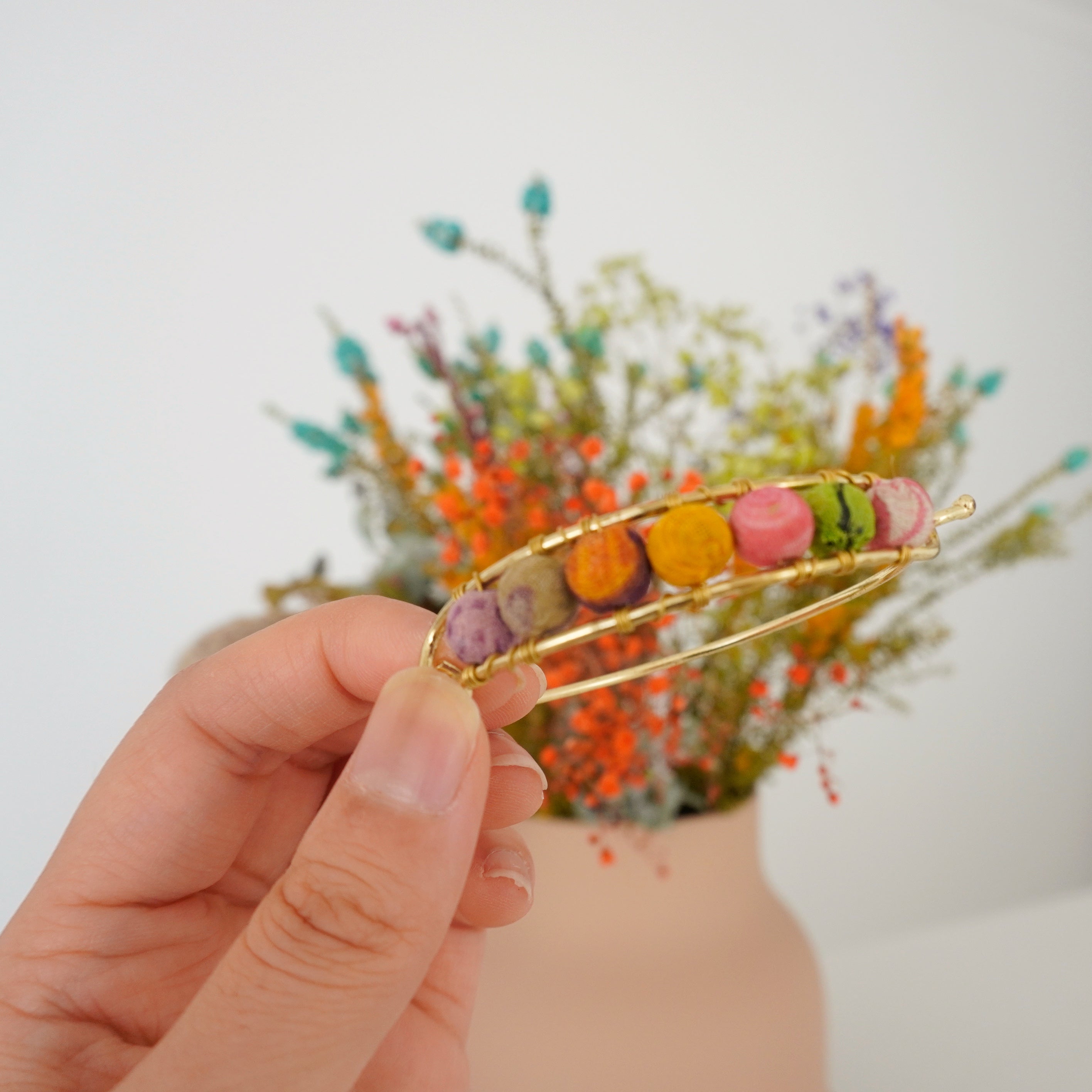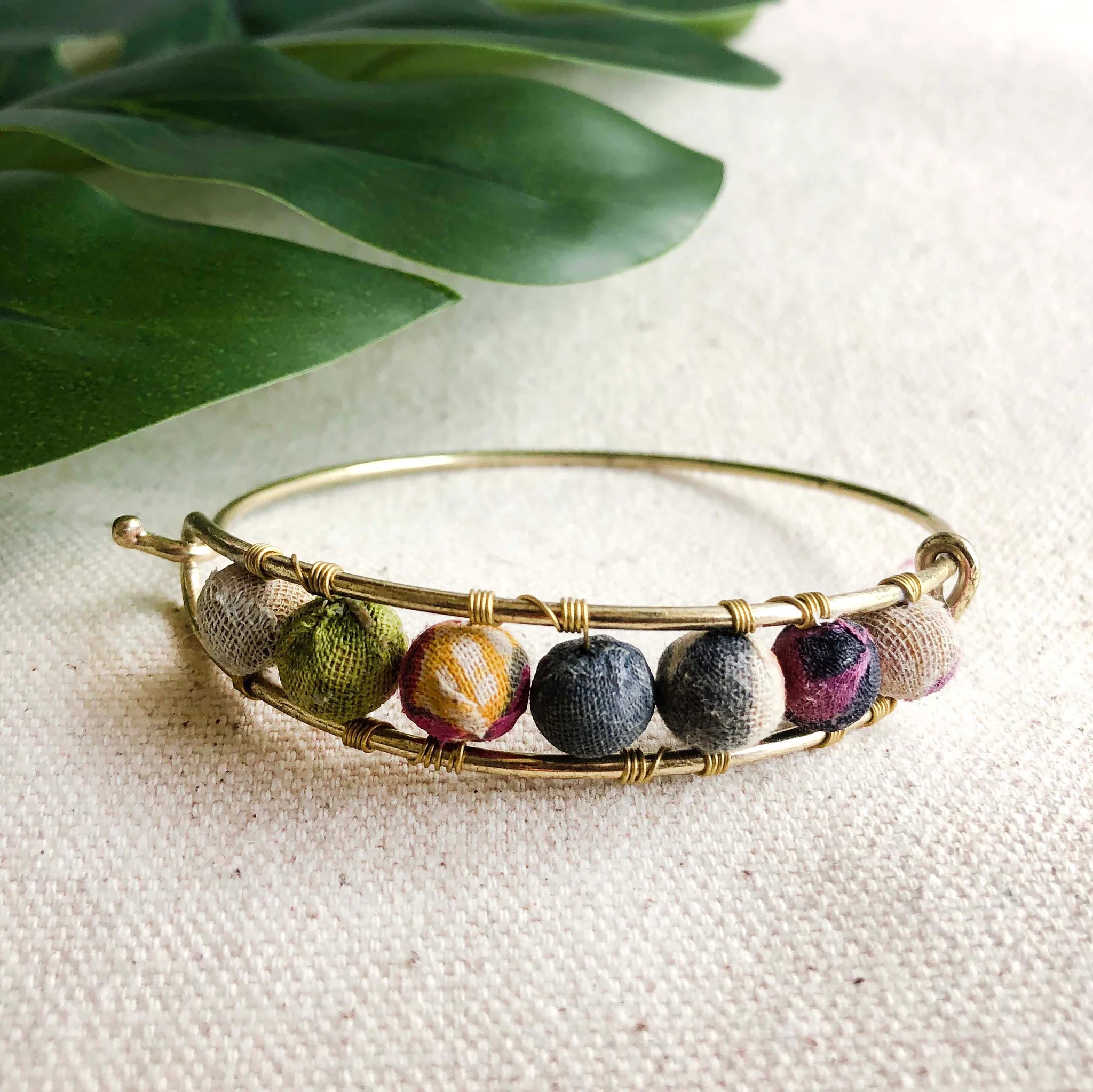 This stylish and elegant gold metal bangle will add a touch of sophistication to any outfit.
The centre of the bangle is adorned with colourful kantha beads, adding a pop of colour to any look. It clasps with a simple loop and hook, and is easy to take on and off.
Wear it alone for a statement look, or pair it with other jewellery for a more layered style. Perfect for both day and night, this bangle is sure to become a favourite accessory.
Kantha textile beads are created by artisans who carve the beads from scrap wood from a local furniture factory and then cover them with repurposed Kantha and Sari fabric. Every bead is unique and colours of each item vary.
Max wrist size: 18.5 cm
Width: 1.25 cm
Made in India, this bangle is:
Handcrafted by women artisans
Sustainable
Fair trade
Funding Community Development