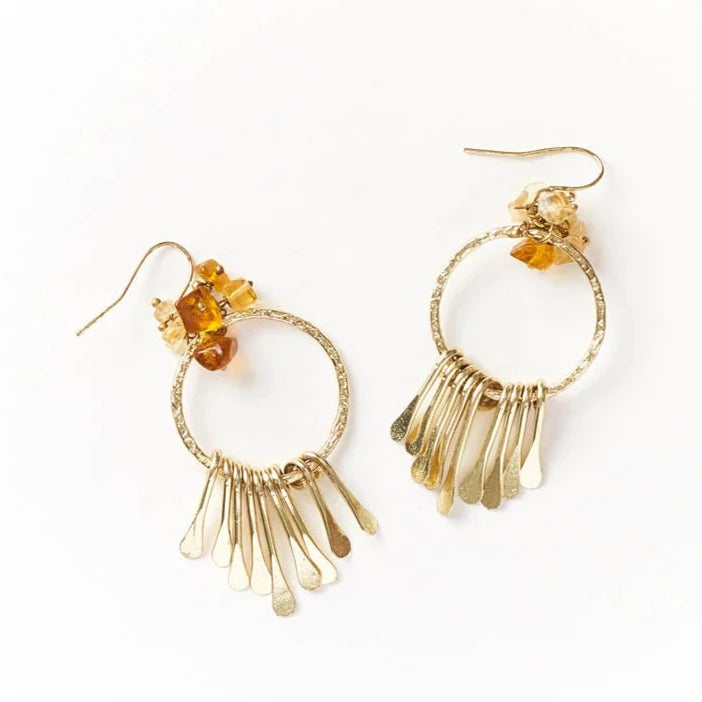 Citrine & sunstone fringed hoop earrings
Handcrafted hoop earrings fringed with shiny gold tassel charms and featuring genuine semi-precious Citrine and Sunstone gemstone chips.
Citrine and Sunstone are high vibration stones that channel the energy of light from the sun. Citrine promotes success and abundance, optimism, attraction and manifestation, whilst Sunstone is a stone of joy and leadership, aligning positivity in mind, body and spirit.
Length: 6 cm
Width: 2.5 cm
Made in India, these earrings are:
Handcrafted
Fair trade
Funding Community Development